The Giants Causeway
The Giants Causeway comprises of about forty thousand interlocking basalt columns. Most of the columns are hexagonal (have six sides) but some have seven or eight sides. They were formed from volcanic activity 60 million years ago. As the lava flow cooled, it contracted; causing cracks to appear in its surface. In this way, the columns formed. The process is not unlike a muddy puddle drying in the sun.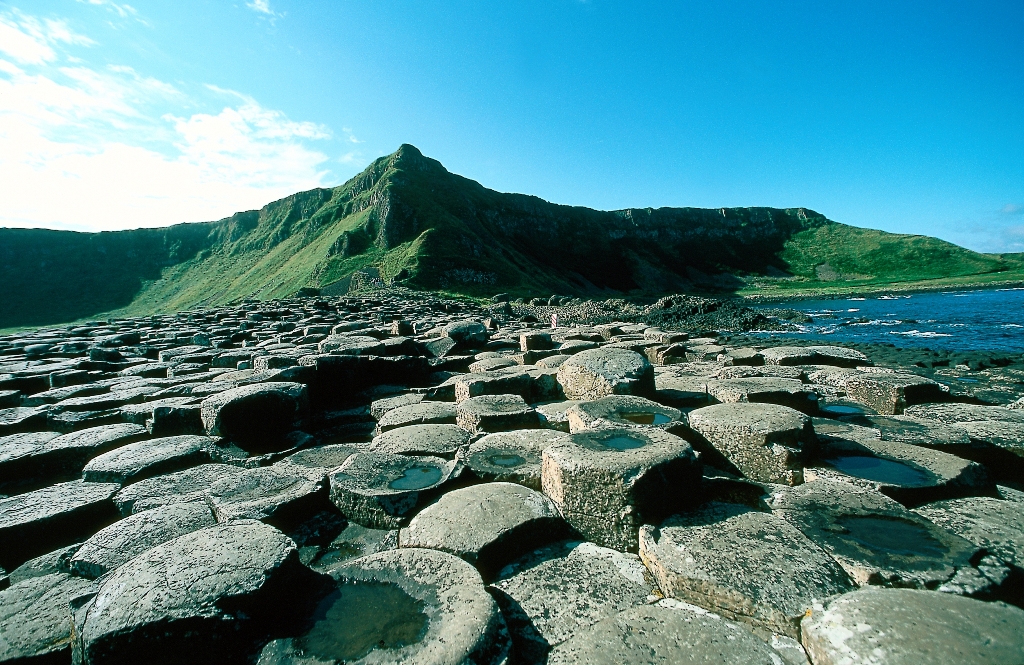 The Giants Causeway was designated as Ireland's first UNESCO site and is now owned and managed by the National Trust. It is one of the biggest tourist attractions in Ireland and enchants visitors daily. There is a Visitors Center near the site which opened in 2012. You do not have to go in and we don't visit the centre as part of our tour. You can walk straight past the visitors centre and there is a shuttle down to the Causeway as well as a walking path. We would only recommend the shuttle if you have difficulty walking as going to the Causeway on foot is the best way to take in all the scenery that this magical spot has to offer.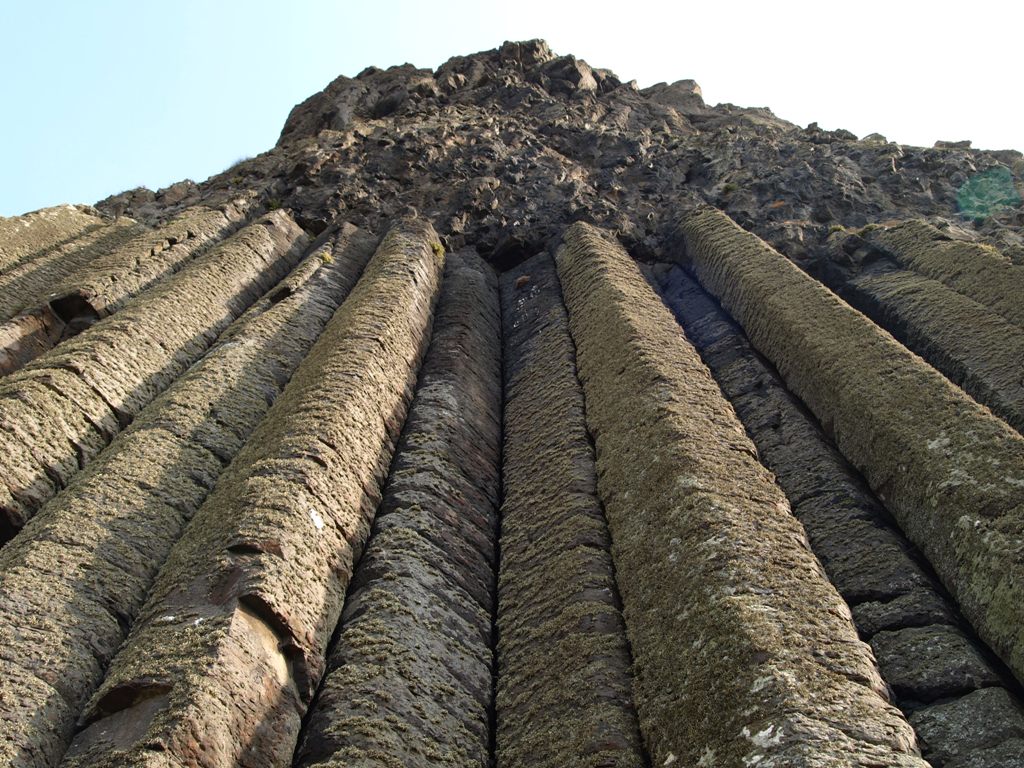 You may be wondering why the causeway is named the Giants Causeway. There is an Irish legend associated with how it got its name. Many of the features at the causeway are also named according to the legend such as the Giant's boot and the Giant's gate. Legend has it that Finn MacCool built a causeway over to Scotland to fight a fearsome Scottish Giant. At the end of the story the causeway is destroyed with remnants left in both Northern Ireland and Scotland. I will not tell you the whole story here and will leave that to your guide. They are all gifted storytellers and can tell the story much better than I can. After your visit to the causeway, your guide may ask you to decide – is the causeway a natural phenomenon or created as per the legend?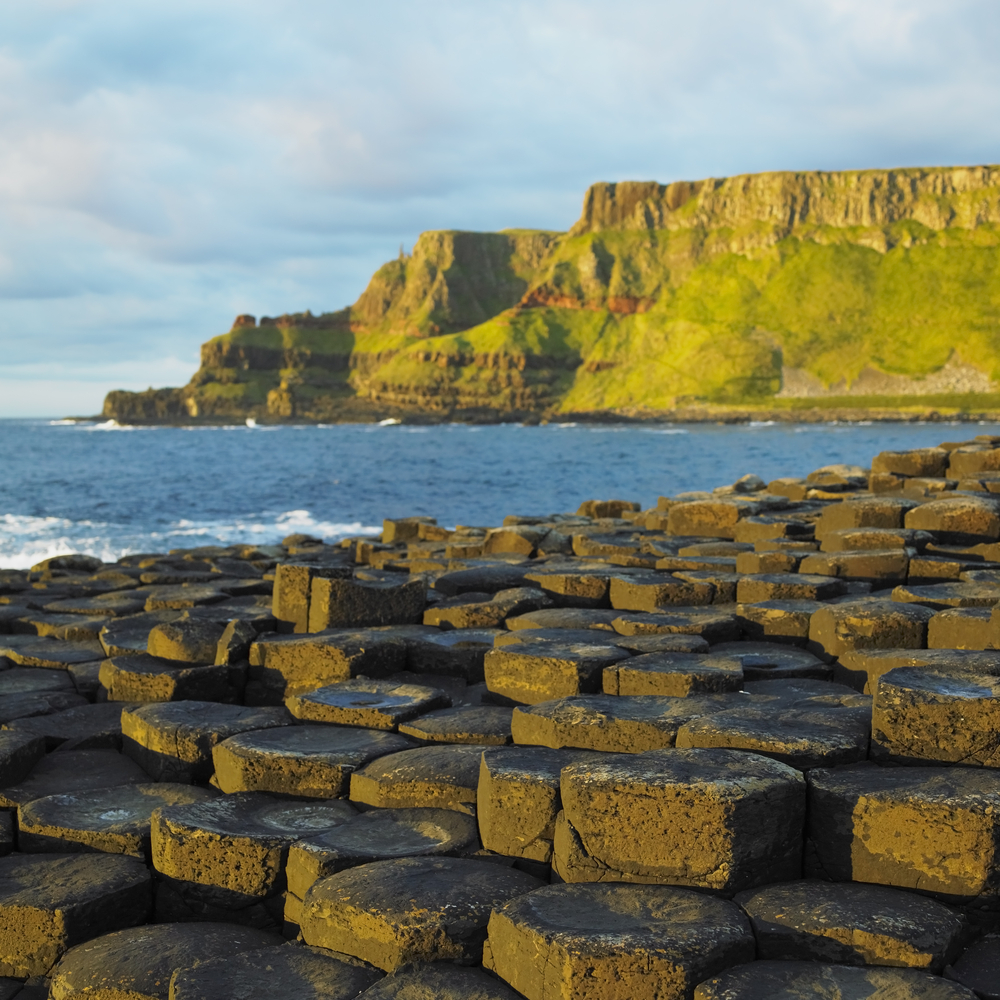 The Giants Causeway is one of the most astonishing natural attractions in Ireland. Our tour to the Giants Causeway is excellent value at €65 standard and €60 for students and seniors.