Attractions in Belfast
We know your time in Belfast is limited to an hour and you won't be able to do everything but here we provide a few suggestions regarding Belfast's best attractions. How you spend your time there is ultimately up to you. Wander the streets and explore the city, do a short tour or visit some of the suggested sights.
Black Taxi Tour
The black taxi tour is excellent if you want an insight into the turbulent history that defines Belfast. Visit the peace walls and study the murals that express the views of the opposing communities. Your guide will have an extensive knowledge of the recent local history and will share this with you in a passionate and informative manner. The taxi tour takes one hour. Your guide will call ahead and organise for the taxi to be waiting for you upon our arrival to Belfast to ensure the best usage of time.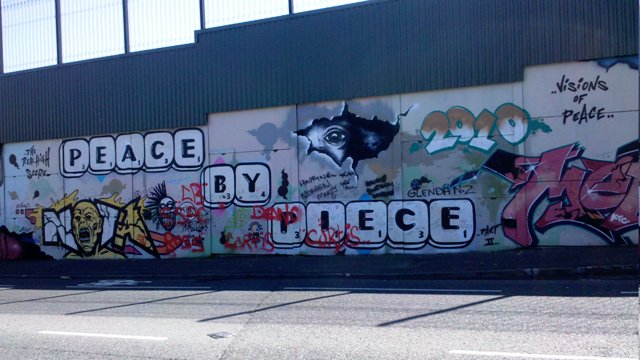 The Crown Bar
This is a famous bar in the heart of Belfast, it dates back to 1826 and is uniquely designed. The architecture immediately stands out, both inside and outside the bar. It is fantastically preserved with wood carvings, colourful paintings and stained glass features everywhere you look. The bar is a huge tourist attraction but is still well used for its original purpose of having a pint or two! Upon your entrance to the bar, there is a crown featured on the floor. Visitors show their loyalty to the crown by walking around it or their contempt for the aristocracy by walking over it. Which will you choose?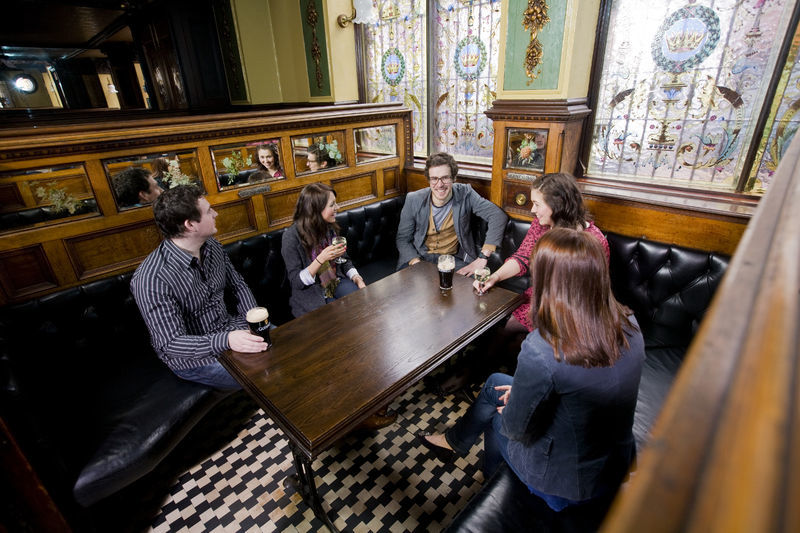 City Hall
The City Hall dominates the city center and is situated in Donegal Square. It dates back to 1906 with impressive architecture and an imposing presence. You can go inside to see the equally stunning architecture or take a stroll around the gardens as you admire the building and its historical significance.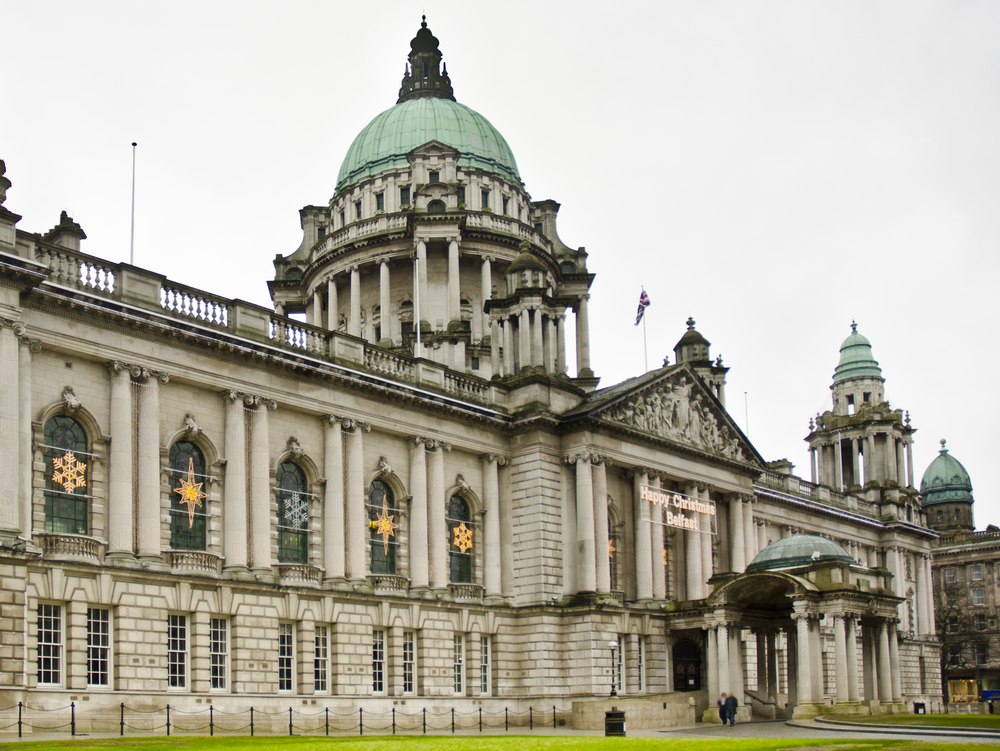 Grand Opera House Belfast
The Grand Opera House in Belfast is a working theater very close to the city centre. Construction was completed on this building in 1895. The architecture is stunning and this old but stunning building is well worth a visit.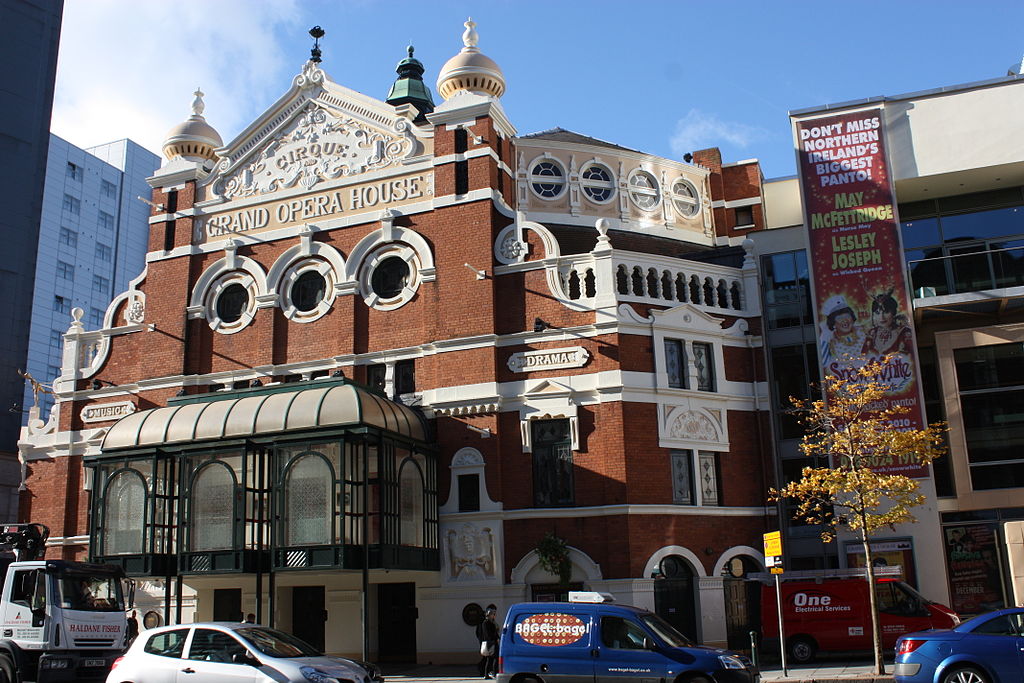 Albert Memorial Clock Tower
The clock tower in Belfast was built in memory of Prince Albert, Queen Victoria's husband. It was constructed in 1869 and is 113 feet tall. Due to an issue with the ground beneath the tower, it has become known as Belfast's leaning tower. In 2002 there was substantial restoration work done to the structure and the subsidence was addressed. We hope you enjoy your time in lively Belfast!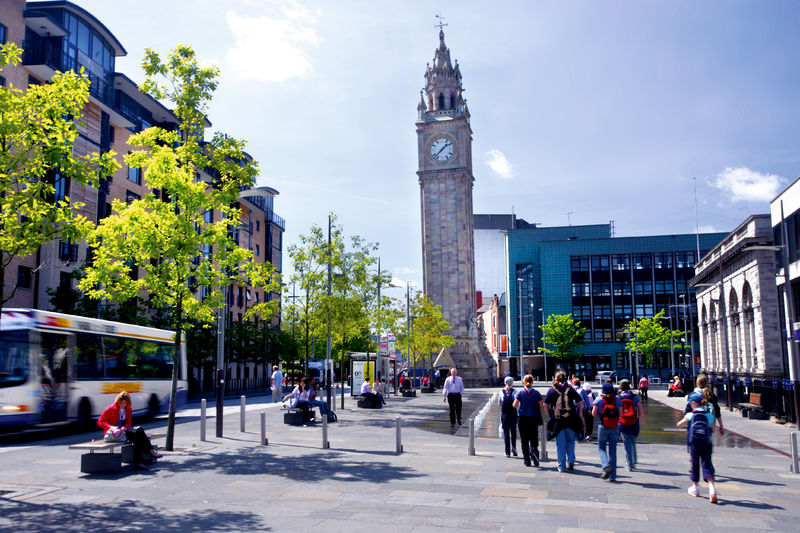 Just some of the highlights to visit on our Giants causeway tour